I Do
A Delightful Engagement Gift
Romance your wedding with violins…. This CD includes the luscious classic, "Canon in D" by Pachelbel. Elegant classical and pop music for weddings.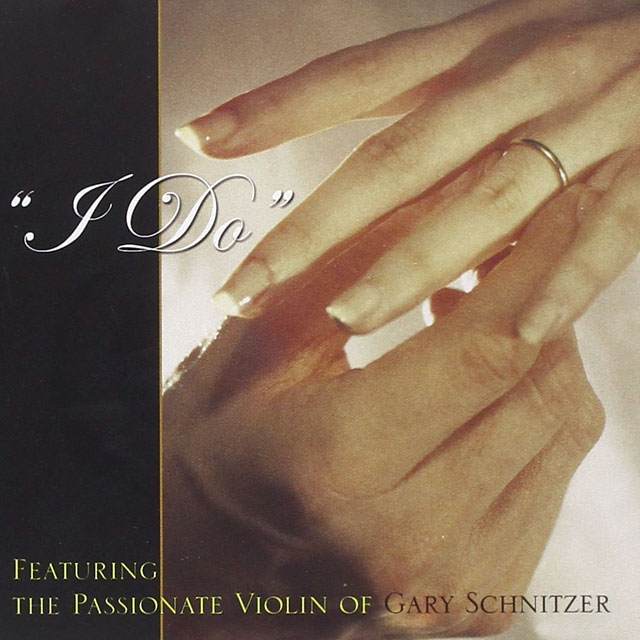 "I Do" is a special edition CD for Brides-to-be. The rich lyrical violin is joined by acoustic guitar, by string quartet, and by sparkling piano with bass. "I Do" is a recompilation of tracks from Gary Schnitzer's previous CD's, PLUS new music. Enthrall that bride-to-be with an inspiring and endearing engagement gift. And yes, "I Do" has an exquisite performance of that wedding favorite "Canon in D" by Pachelbel.
The first half of the recording features music for the ceremony, mostly classical. The second half of the recording is "first dance" tunes.
This CD is beautifully packaged to make an elegant gift for the bride-to-be.