Call of the Muse
New Age Spiritual Prayer Chants
Soulful, contemplative prayer chants for solo violin, evoking the silent power of the natural world, and the deepest yearnings of the indigenous heart. This CD features the powerful plaintive power of a solo violin, playing partly in Native American flute style, and partly in the style of a Jewish cantor. All tracks are improvisational in style, yet with a natural structure to musical line, giving an engaging dramatic arc.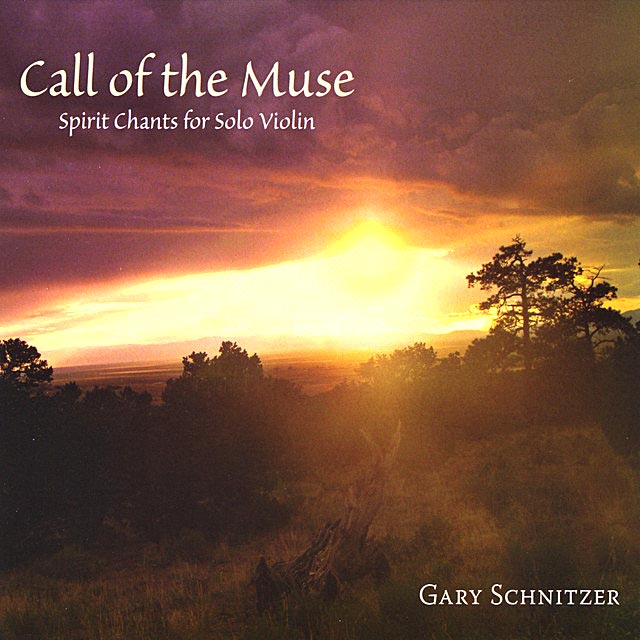 This is Gary Schnitzer's 8th CD, and his latest. The music on this CD is a break with his previous style of music making. It reflects a long standing love of the Native American flute style of Carlos Nakai, as well as the time he has spent traveling in the American Southwest.
"Call of the Muse" is a Grammy Contender for "Best New Age Album", entry number 83, for the 2010 Grammy Awards. It was submitted to the ballot by the Grammy committee of the National Academy of Recording Arts and Sciences.