Dances with Strings
Kick Back the Furniture and Dance the Night Away
A sparkling upbeat instrumental collection of dance tunes and romantic melodies. Styles include straight ahead swing, latin, romantic/lyrical, classical, country, and some elements of blues. Features violinist Gary Schnitzer and jazz/pop ensemble.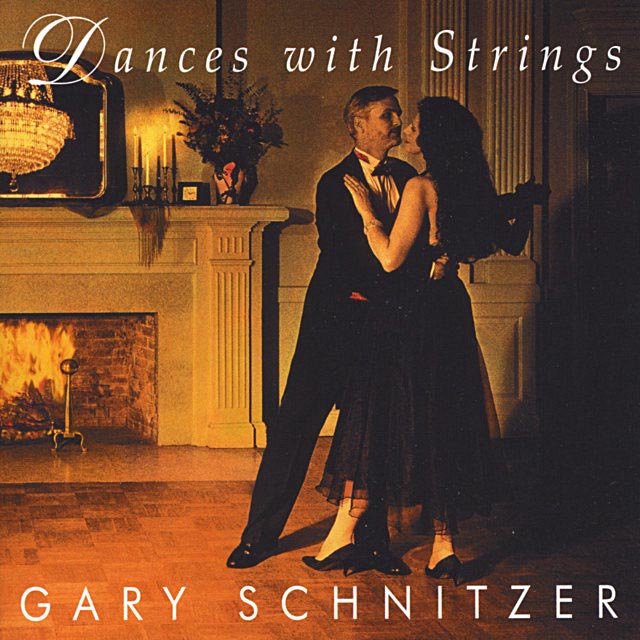 Kick back the furniture and dance the night away with "Dances with Strings". This crisp, exciting, instrumental recording will take you back to a time when couples dressed to the nines and went out to their favorite nightclubs for dinner and ballroom dancing.
"Dances with Strings" features a wide variety of musical and dance styles, virtuosically performed by violinist Gary Schnitzer and his world class ensemble.
This music makes an energizing yet relaxing soundtrack to dinner parties or casual gatherings. It also makes a wonderful romantic or sentimental gift.