Heart's Desire
A Wonderful Mother's Day Gift
Lush instrumental arrangements of classic love songs and ballads featuring the passionate violin of Gary Schnitzer and his ensemble. A mix of classical, pop, and cocktail/jazz styles. Sort of a "torch" violinist (ie. torch singer) with backup. Need a warm, sparkling, romantic instrumental "cocktail" sound, with a "torch" violinist bursting out in song on every track?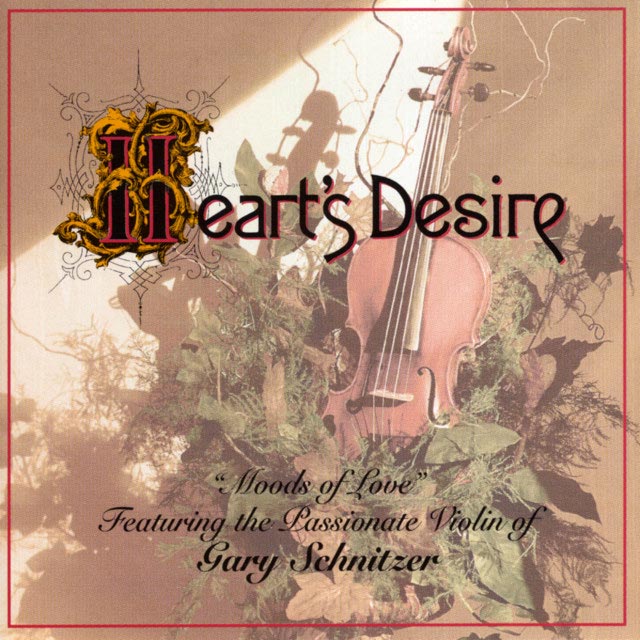 Need something totally unique to create a mood for that special occasion, or for a special gift? Then this is the CD for you. The music on "Heart's Desire" consists of exquisite instrumental arrangements of romantic standards, lushly arranged for violin, piano, bass, and drums. Listen to the difference the violin makes! This is Gary's sparkling premier recording. Classical violin joins a VERY good cocktail lounge group….a delightful accompaniment to afternoon cocktails, or to dinner.
The performances incorporate the styles of classical, jazz, blues, and swing into a unique easy listening style. Upon hearing Gary Schnitzer's rendition of "I Only Have Eyes For You", one listener (a violinist) remarked that Gary played the violin the way Marilyn Monroe sang "Happy Birthday" to JFK.
This CD makes a great gift for your mom. Think "Mother's Day".